Ms. Caminiti, who has been admitted to the bar since 2001, has been a per diem and of counsel attorney since 2013 and she and her team of competent and reliable attorneys currently appear in person and virtually Supreme and Civil Courts in all 62 counties in New York, including, but not limited to, Manhattan, Queens, Kings, Bronx, Staten Island, Nassau, Suffolk, Westchester, Rockland, Dutchess, as well as per diem criminal appearances, depositions and IME's.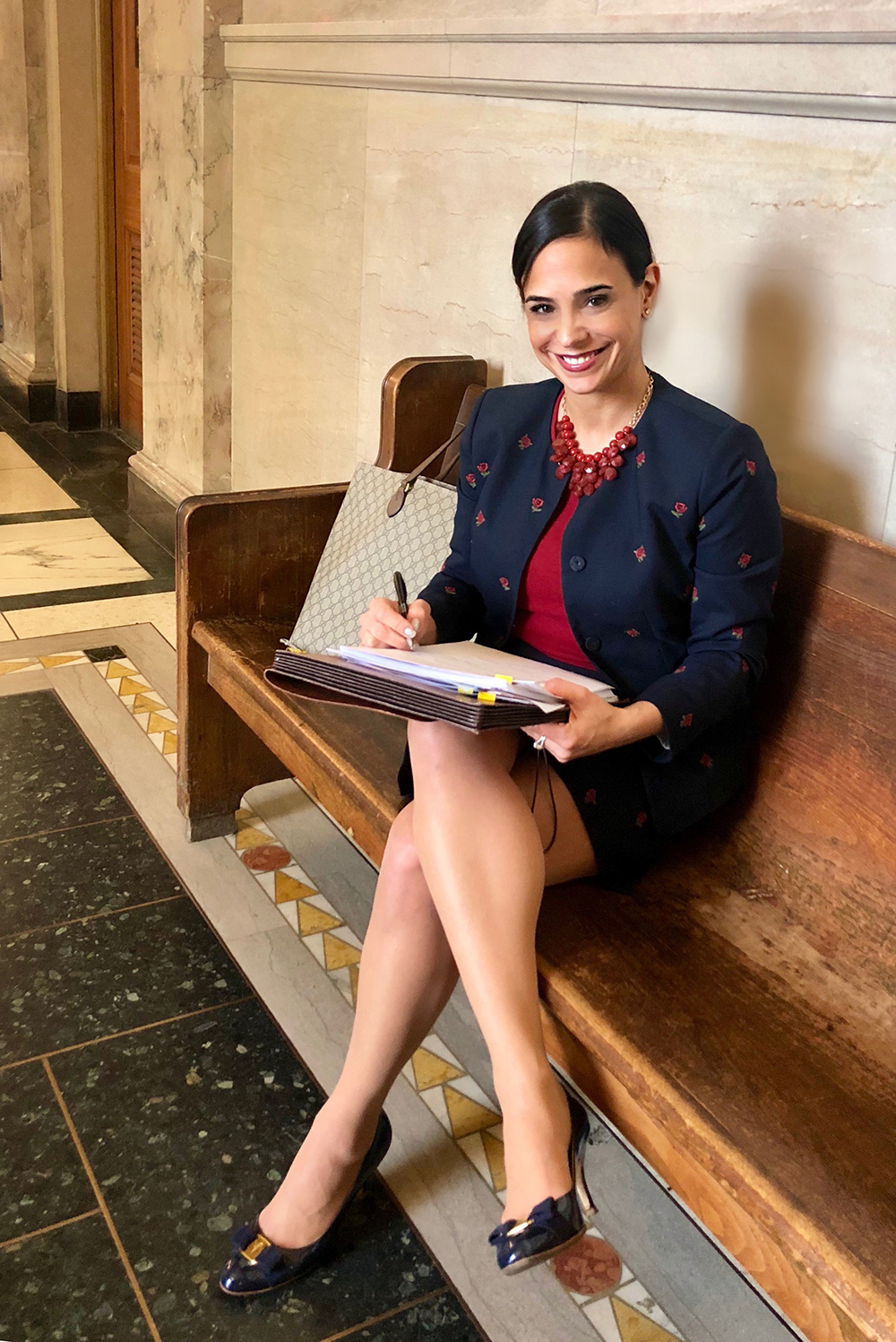 Danielle

Caminiti is well-equipped to handle any type of case for both plaintiffs and defendants.
A practicing litigator for over 2 decades, 7 years of which were spent at a prestigious medical malpractice defense firm in Manhattan, 5 years as a former prosecutor in the Kings County District Attorney's Office, and 2 years in a Commercial Litigation Firm. Danielle serves as Of-Counsel to Varghese & Associates, P.C.
Having resided in 4 of the 5 boroughs in New York City, and having appeared in all 5 boroughs as well as surrounding counties, she and her team of competent and reliable attorneys, are well-versed in the different local court rules and procedures in all boroughs and counties. Dealing with Ms. Caminiti entails accessing a vast array of professional resources upon which few can pride themselves -- whether that means knowing whether a conference in a particular county will be adjourned, if a certain judge has a second calendar call for motions or what the likelihood is that a case will be sent out for trial, you will be in very capable hands.
Client service that is second to none.
You will receive a prompt and detailed report of the appearance as if you or a member of your firm were in court covering the appearance. Additionally, should there be any questions from Court, or any major decisions, you can trust that you will be contacted, but never unnecessarily, as she is a seasoned litigator who knows how to make sound game-time decisions and think on her feet. You can be assured that your firm, and your case, will be handled with kid gloves and not like a "hot potato." Dotting her i's and crossing her t's did not just come from writing her last name -- it's her ethos. Ms. Caminiti is an alumna of Fordham University School of Law, cum laude, and completed her undergraduate studies at New York University, College of Arts & Sciences, cum laude.